Okay. I had my biopsy on Friday & received my results today.
100% benign! YAY! I'm a-okay. Thank you for all your kind words, prayers, and good vibes.
Now if the bruising & tenderness would go away I'll be extra super duper ecstatic.
Please do not click through this if you have a weak stomach. SERIOUSLY! Don't say I didn't warn you.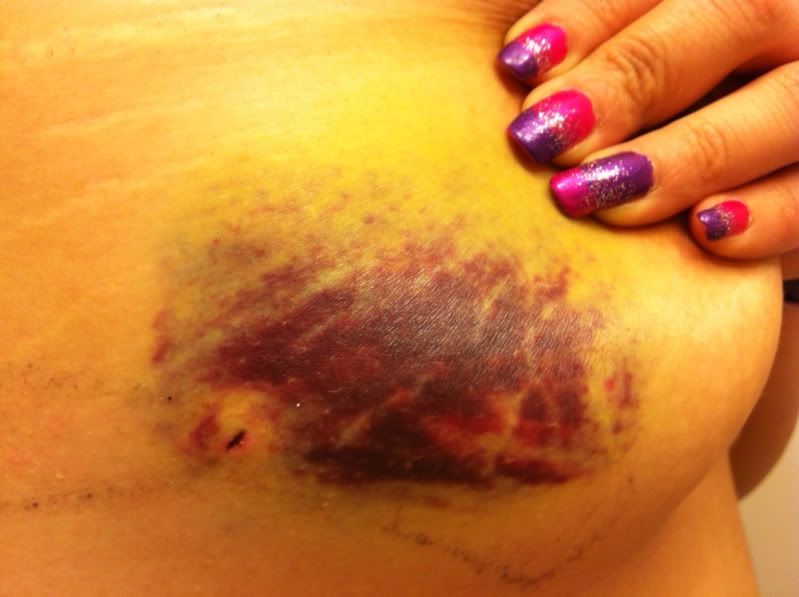 I'm posting this for my own record. To know that even through something like this (which isn't too bad) I still kept up my healthy habits. I didn't stress eat or give up the gym. But yeah, it looks like I was attacked by a zombie. haha. It only really hurts if something bumps it or if I use my arms too much. Its more of an eww kinda thing.
PS- Please check your breasts regularly. Even if you're young.
Tags:
TMI
biopsy
results
i was attacked by ZOMBIES!
haha sike
pushing through
39 notes